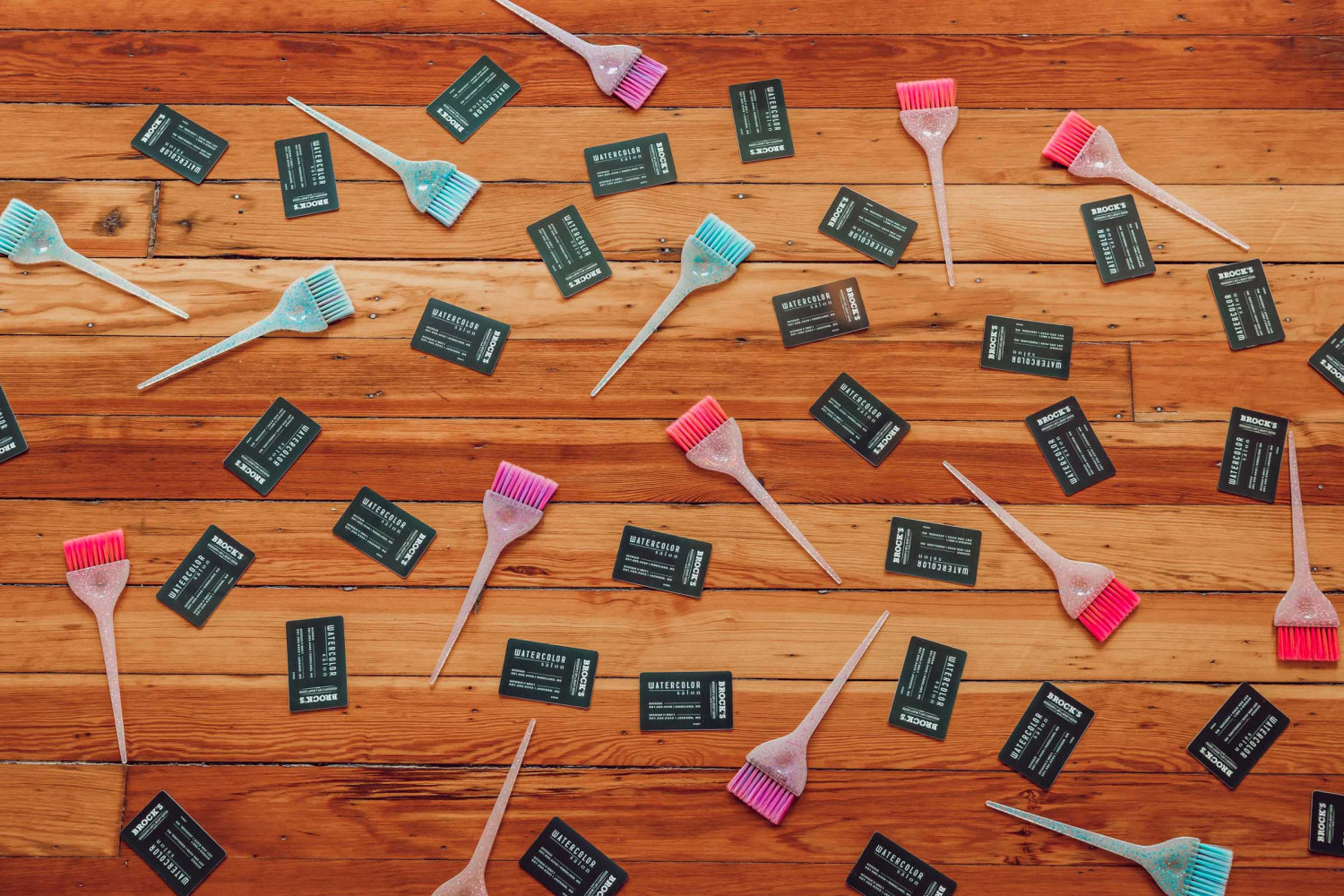 Salon Policies
First, we want to thank YOU! It's our pleasure to serve our guests. Please let us know if we can do anything to make your experience at Watercolor more enjoyable. We're always open to suggestions and looking to improve. Your continued support is the reason for our success.
Scheduling Your First Appointment With Us?
When scheduling your appointment, we will ask to keep a credit card on file to secure the time reserved with your stylist! When you come into the salon we will give you a personalized information packet with vouchers for products and services as our way of welcoming you to Watercolor Salon. We will gladly give you a salon tour and make sure you are comfortable and well cared for. We appreciate your business and promise to work hard for it!
As a courtesy to our stylists and staff, we kindly request a 24-hour advance cancellation notice. Appointments canceled with less than 24 hours notice will be subject to a 50% charge for the service opportunity missed.

Remember, your appointment is reserved especially for you! We seek to offer grace and to accommodate your schedule whenever possible. We understand life happens, emergencies arise, and appointments are missed. Please make a note of our "No Show" policy below.

Our cancelation policy was created out of a spirt of fairness to our guest and as a saftey net for our team to insure they are compensated for appointment times reserved on thier schedules.

We hope you will understand, that we lose the opportunity to fill an appointment time when you miss your time booked or cancel without giving enough notice refill appointment. Guests on our waiting list then miss the opportunity to receive services, and our team losses the opportunity to serve their clientele.

We always seek to be fair and tranparent with our service policies.

Thank you for helping us support you, our guest, and our team!
We suggest you give yourself extra time traveling to the salon to avoid being late and interrupting your salon time. Arriving stress free will enhance your salon visit. Due to full scheduling on the day of your salon visit, it may not be possible to perform your full service if you arrive late. Arriving more than 15 minutes late will result in rebooking your appointment on another day and all future appointments will need to be reserved with a credit card.
No Show or Multiple Cancellation Appointments
The first no show will result in a 50% charge and all future appointments will need to be reserved with a credit card. The second no show will result in 100% charge and all future appointments will be reserved with a credit card. The third no show will result in 100% charge and all future appointments will need to be pre-paid with a credit card.
We want to make sure you love the services you receive at Watercolor. If you are not satisfied with a service, we're happy to provide an opportunity to return to the salon for an adjustment. Adjustments are scheduled exactly like regular appointments and are typically at no charge. The only qualification for an adjustment is that you call and schedule within one week of the original service. We also request the adjustment be booked with the same stylist who provided the initial service.
Changing To A Different Stylist In The Salon?
Did you know we are a Team Based salon?
We realize that you may need to switch to a different stylist for various reasons-schedules, prices, or sometimes just to get a different perspective. Please feel free to ask us for a referral to another in-house stylist. All of our stylists are very supportive of one another. We keep detailed records of your service history and color formulas, and all of our stylists have access to this information. We also have an in-house apprenticeship program, so our senior stylists train our new teammates. Because of this, we're confident you'll receive consistent high-quality service no matter who you see.
Guest may purchase gift cards for any dollar amount, service, or a combination of services for Brock's Beauty & Gift Apothecary or Watercolor Salon. Watercolor Salon is not responsible for lost or stolen gift cards. You must present your gift card at the time of the service.